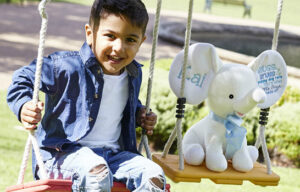 We specialize in creating custom embroidered keepsake gifts with a sprinkle of magic, a bundle of fun and a pinch of excitement in every single one!
Each of our products are handmade to order. We treat every personalized item we embroider as a unique piece of work and a very special gift made with love.
We understand that you have many options for purchasing children's gifts. We believe in the beauty of handicraft. This belief makes all of our products, and their customized embroidery designs superior in quality and workmanship. Our embellishments are neat, finished and detailed. We provide custom embroidery on children's gifts including embroidered stuffed animals, embroidered blankets and embroidered towels.
Our Goal is to make your gift giving simple and memorable.  We will be happy to work with you to create a custom embroidered magical gift that will be cherished for years to come! If you have any questions or an idea for a custom embroidery design, please feel free to contact us. We look forward to creating your next custom embroidered keepsake gift!